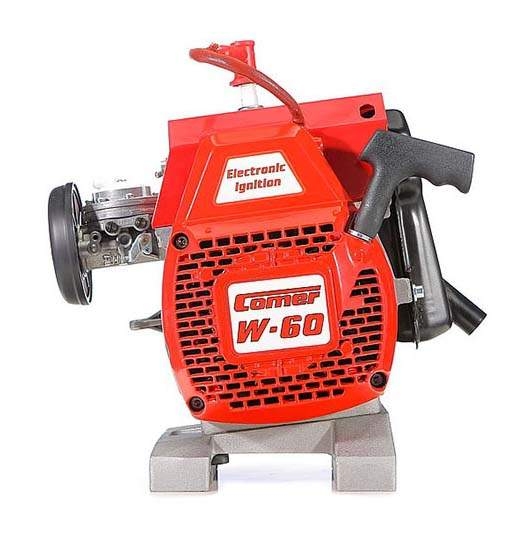 Simplicity and performance
The W60 engine is ideal for drivers in the one-make youth Comer classes that race in countries like England and Japan. The W60 has been engineered to be reliable, easy to use and adjust, and with low maintenance costs. All this makes the engine an excellent choice also for privateer and amateur drivers, as well as for driving schools.
The Comer W60 is a 60 cc engine with chrome-plated cylinder liner, pull starter, forced air cooling system, dry clutch, and 16 mm diameter HL166 membrane carburetor.
2-stroke single cylinder engine
Starter – Pull / Electric Start
Separate cylinder/cylinder head design
Model – W60
Bore – 47 mm
Stroke – 35 mm
Displacement – 61 cc
Cylinder – Cromato
Fuel – 4% mixture
Ignition – Electric
Clutch – Centrifugal
Carburetor – HL 166 Ø 16 mm
Bell sprocket – Z-11, Z-12