Complete chassis Top-Kart OK – OK Junior Dreamer model CIK FIA approved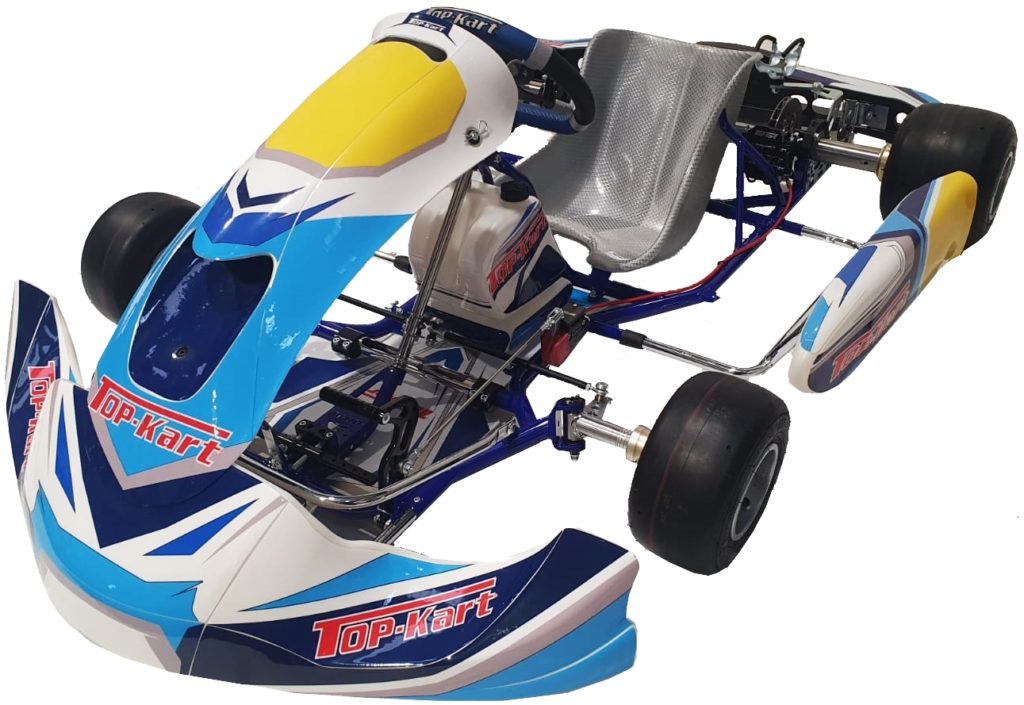 Version XX!
Top-Kart, always representing the highest quality MADE IN ITALY, presents the brand new Dreamer chassis by categories single speed

Developed thanks to the experience of the best drivers in the international arena, the Dreamer is a chassis that adapts to different track conditions.

The simplicity of set-up is the strong point of this frame, with a few small adjustments and it is very easy to find the best set-up immediately when the track conditions vary or according to the driver's driving. The braking system, V11, is very "modular" avoiding blocking of the wheels during braking.

The XX model is recommended for all single-gear categories, for use with medium or soft tyres on tracks that offer a lot of grip.

CIK FIA approved for all OK OK-J categories
* Homologation currently valid CIK/FIA : 017-CH-66
* Pipes 25CrMo4 mixed D.30/32mm
* Wheelbase 1040mm
* Axle D.50x1030x2
* Bearing Carrier TOP
* Adjustable front and rear ride height
* Steering column with three Ackerman positions
* Aluminum pedals with spring system
* Magnesium wheels set TOP-KART 130-210 (Optional Douglas Wheels)
* TOP front/rear wheel hubs (front 91mm, rear 93mm)
* Chrome stub axles with D.25mm shaft with 10mm screw
* Self adjusting V11 brake system CRG
* Light alloy brake caliper support black anodized
* Seat IMAF F6 Silver with TOP-KART logo
* Removable Tank 9,0lt.
* Steering Wheel Alcantare with logo TOP-KART
* Front spoiler KG 507 pearl white, with CIK fixing system
* Side pods KG 507 pearl white
* Front Panel KG 507 pearl white (Optional 508)
* Rear Bumper KG C3
* Sprocket Protection Top-Kart Blue
* TOP-KART graphics XX, including tank, rear spoiler, floor panel
* Adjustable aluminum foot rest black anodized