An international group structured for today's and tomorrow's challenges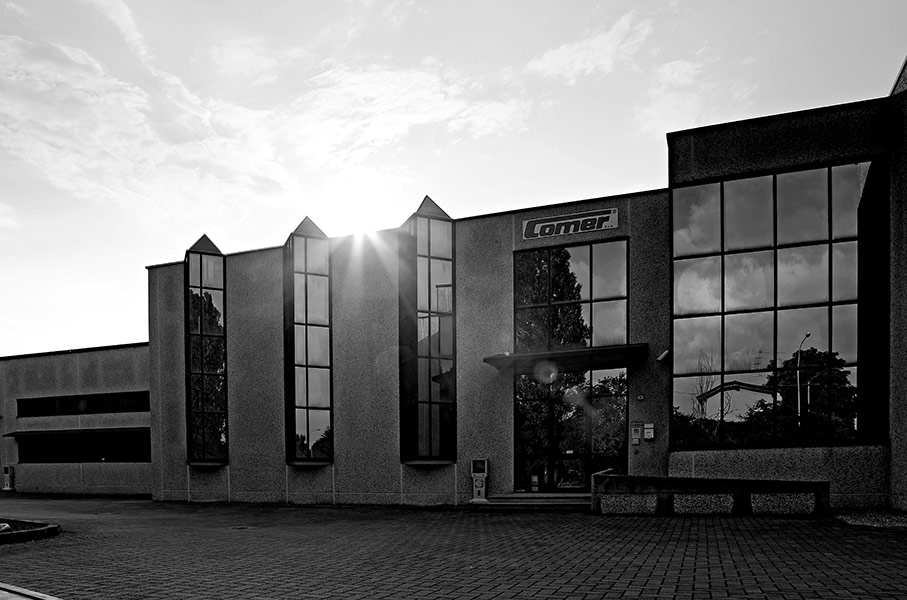 Comer Top-Kart is a corporate group based in north Italy (in the town of San Tomaso, Bagnolo in Piano in the Reggio Emilia province)
In October 2019 it renewed its management with the aim of repositioning the company and specifically the Kart sector, at the highest levels of its markets by joining the Mondokart Racing group.
The company is medium-size and follows the most modern organizational standards in all departments, from administration and human resources to marketing and communication, from sales and warehouse to the technical department, which, when it comes to karting, takes care of product research and development as well as product homologation.
The new corporate headquarters are owned directly by the group and cover a ground surface of 3,814 square meters, 85% of which are dedicated to karting and construction alone. The combined surface of the building over multiple floors amounts to 4,400 sqm and is divided as follows: assembly, warehouse, shipping, and offices. The actual production process is outsourced, but product design, development, and assembly are all carried forth internally.
The company is especially proud of its research and development department, which is pivotal to guaranteeing the highest quality and performance standards of all products, including the definition and choice of manufacturing materials. In the karting sector, the r&d department also works in close contact with the racing team.
Comer Top-Kart enjoys a significant market presence in Europe, North America, Australia, and Eastern Europe and is working to expand its reach to Asia and Africa.